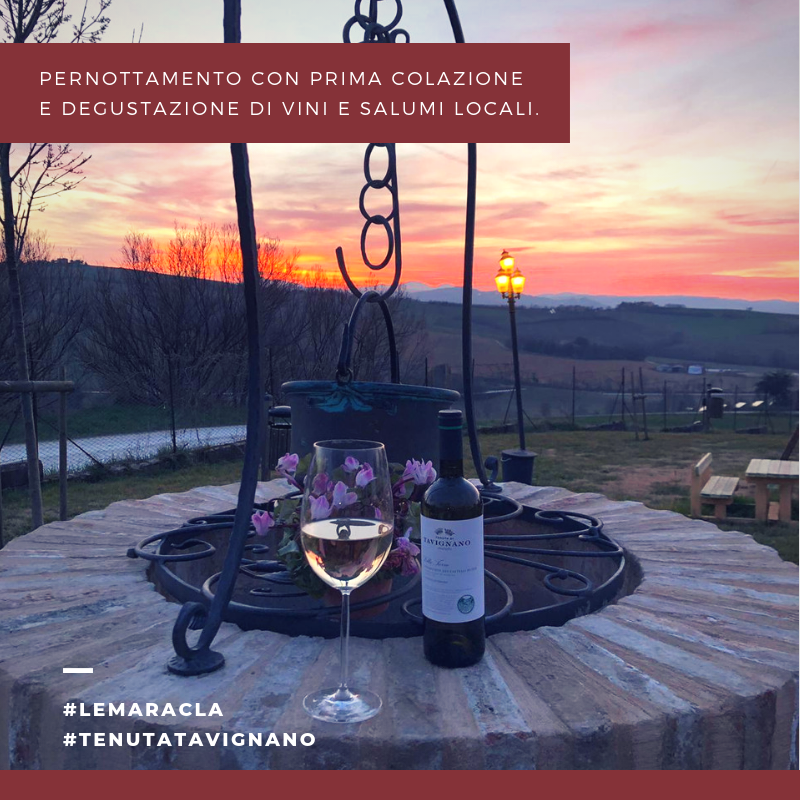 Le MaRaClà Country House is happy to offer you a relaxing stay in a nature yet to be discovered.
Valid for the whole month of March
You will be enchanted by the splendid view of the Marche hills and by an enogastronomic experience in our affiliated winery of the Tavignano Estate, which will thrill you with its stories and its vineyards.
The connubbio linked of the two dreams is to give the best in the hospitality of Bed & Breakfast Country House Le MaRaClà and to make you the taste of so much passion and love of the Tenuta Tavignano.
The offer includes accommodation in a comfort room with breakfast and tasting of typical wines and cold cuts at the cellar.
€ 125.00 for two people
For superior room surplus € 10
For surplus suites € 20
#lemaracla #typicalcoldcuts #marchetradition #bedandbreakfast #marchehills #tenutatavignano #livingroom #overnightstay #holidayoffer #holidayhome #foodandwine #cellar #winetasting #b&b #holiday #wine #tasting