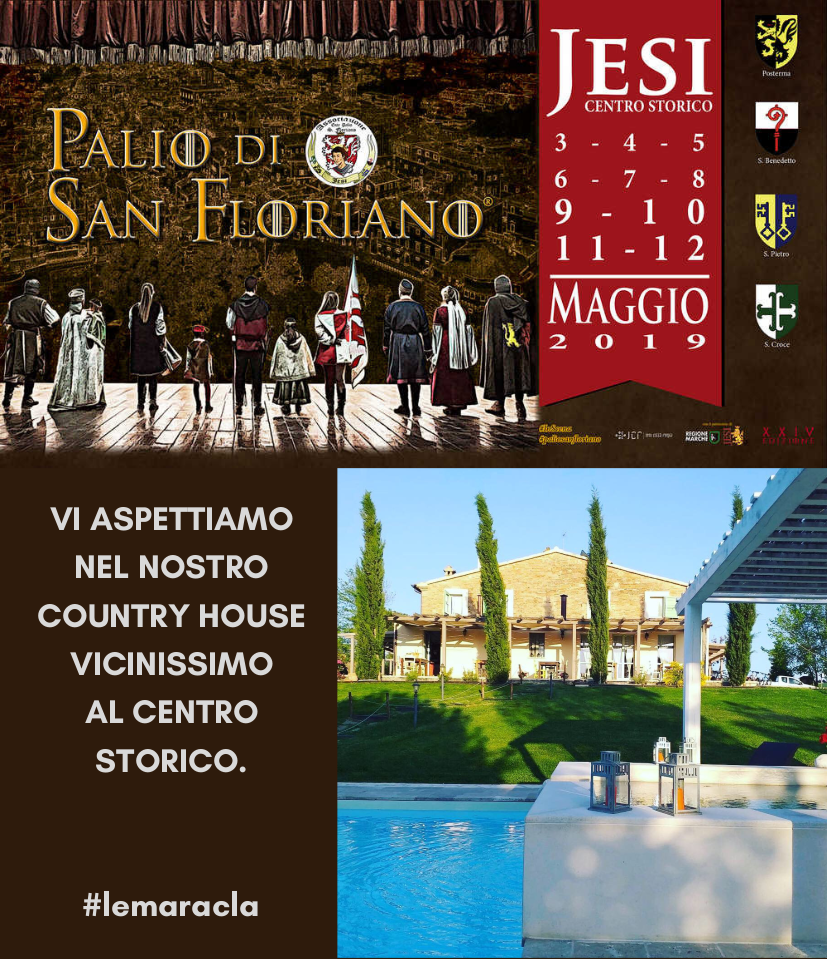 As every year by tradition, we return to tell you about one of the most anticipated events in Jesi. The Palio di San Floriano from May 7th to 12th.
A magical medieval re-enactment with taverns and clubs ready to welcome you to make you relive the emotions of other times.
The sounds of drums and arc games fill the streets with the flavor of celebration and joy, processions, medieval portraits, traveling exhibitions, exhibitions, parades, competitions, shows, concerts and much more.
An event that will be able to count on about 100 appointments over its duration and various new features.
Experience the thrill of a dip in the past that will make your evening special.
The Palio di San Floriano in Jesi helps to rediscover, recall, enhance and spread the history and tradition of the city of Jesi and the Municipalities of Vallesina, with particular reference to the commemoration of San Floriano, patron of the town and the patron saint of the city and of the Valley.
We are waiting for you in our Country House B&B Le Maracla very close to the city center.
#lemaracla #b&b #bedandbreakfast #countryhouse #marchemarvels #holidaysinthemarche #weekendinthemarche #italyholidays #artcity #holidayhome #stayinthemarche #paliosanfloriano #jesi #medieval #historicalreenactment