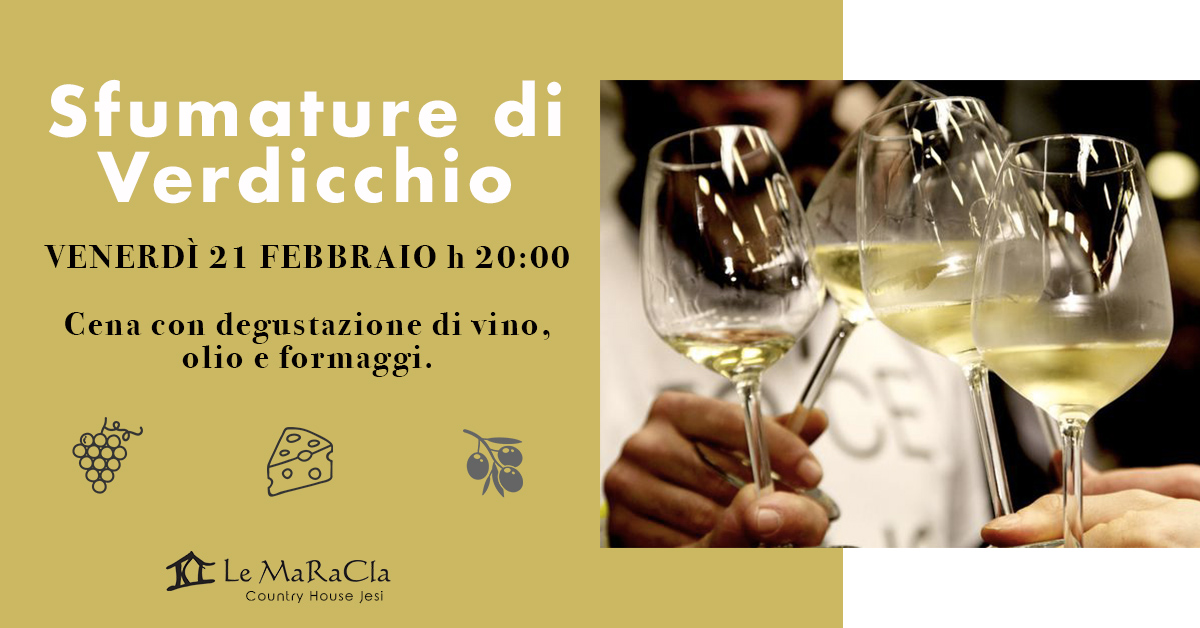 Le Maraclà Country House offers a tasting dinner with local companies.
"Do you know the Marche region? Have you ever been or only passed through the Marche region? Try to ask these two questions when you get there, the answer will always be the same: no, we have never been there. Yet it is one of the most beautiful, most Italian countries that can be said: one of those countries that best correspond to the idea and the very notion of Italy ". (Carlo Bo)
The Marches, an extraordinary tourist destination, a real open-air museum. A region full of surprises, which this year received the second place in the world in the "Best in travel 2020" guide by Lovely Planet.
In this magical panorama, immersed within enchanting Renaissance landscapes, between the green hills and the blue of lakes and rivers, Le Maraclà country house gives space to a moment dedicated to the culinary culture of this beautiful region.
On Friday 21 February, dinner with wine, oil and cheese tasting will take place thanks to the precious collaborations of Trevalli (important producer of dairy and vegetable products), Umani Ronchi winery (wine house that offers all the richness of indigenous vines among the Marche and Abruzzo) and finally the Befanucci farm (a company that deals with the cultivation of cereals but also with the sale of some of the products obtained from the company's land).
The companies mentioned, thanks to the menu proposed by Le Maraclà, will be able to illustrate and explain their products within tasty and genuine dishes, accompanied by a selection of wines that speak of the traction of the territory.
The menu includes crostini with oil tasting, cheese tasting, barley with sausage and buffalo mozzarella, pork tenderloin with bacon, caramelized onions and baked potatoes. For those who have the pleasure of stopping further, the overnight stay for the evening is discounted by 20% from the price you find here on our site.
Reservation is required, places are limited.
Call us and reserve your dinner and / or overnight stay: 0731 246 110.
"It is not enough to read the Marche near the sea, it is necessary to cut this coastal line with the beautiful valleys that lead from the sea to the mountains; here too there is a whole series of suggestions that lead us to correct and increase first impressions". (Carlo Bo)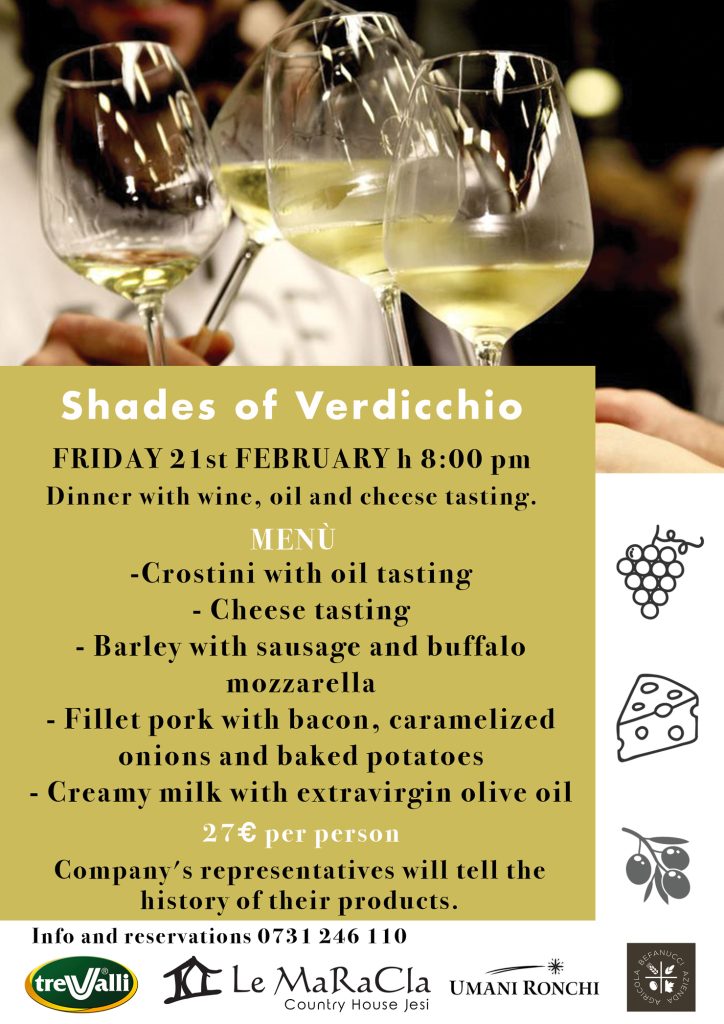 #lemaracla #bedandbreakfast #overnight #room #marchehills #marchetradition #countryhouse #jesi #marcheregion #foodandwineholidays #holidayshome #relax #farmhouse #pool #jacuzzi #hydromassage #resort #holidays #valentinesday #tastingdinner #trevalli #befanucci #umanironchi #wine #oil #cheeses #verdicchio