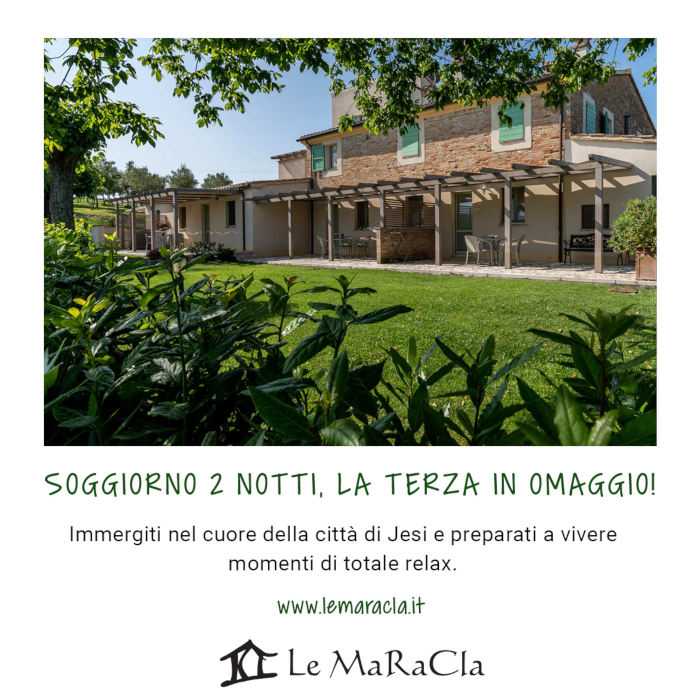 Offer at the Maraclà Country House: Two nights stay, the third one free!
The Marches live in the air, suspended within an idea of poetry that is as free as ever, so even the history that has often been illustrious no longer has specific weight and is acquitted by another pronouncement of things. But that's not enough, this magical line of the internal horizon is supported by the beauty of the countryside, by the sweetness of the hills, by all the music that our memory manages to tear from the play of lights, from the slow transformations of colors, from the interventions of the seasons.
(Carlo Bo)
A territory still little known and not much explored but which gives those who pass it (even by chance) strong emotions and big smiles.
Just her, the only Italian region declined in the plural, in the name and variety of its places and its inhabitants. Did you really never wonder why she's the only one with the plural? Because there are many scenarios that it shows and there are many different types of landscapes that it offers. Mountains, hills, flat areas and the sea.
In the Marche region, nothing is missing and this is why even foreign newspapers, the New York times and the English times, speak of this region, the new Tuscany, the recent Italian destination par excellence of 2020. A magical place to discover for its natural places, the cities of art and its varied and exquisite cuisine.
Do you need other reasons to spend your next holidays right here? Well then do not miss the promotion of Le MaRaClà, valid until the end of March.
You pay two nights and the third is a gift only if you book directly at this link, the promo cannot be combined with other offers in progress.
Don't waste any more time, secure your room and let yourself be conquered by the region par excellence and travel directly to the heart of Italy.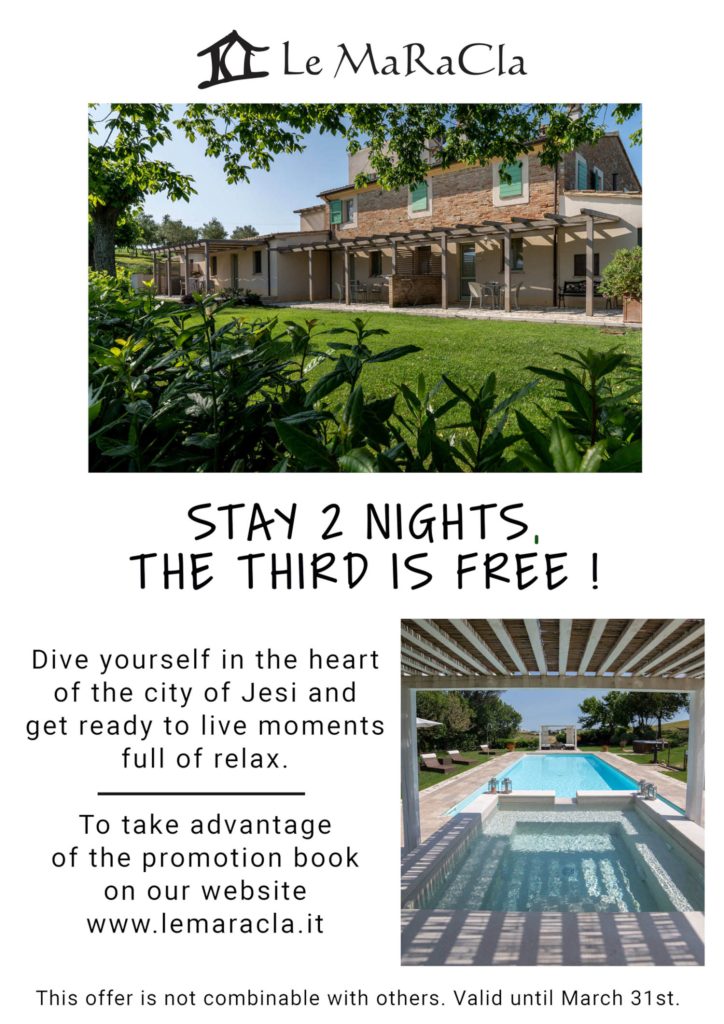 #lemaracla #bedandbreakfast #overnight #room #marchehills #marchetradition #countryhouse #jesi #marcheregion #foodandwineholidays #holidayshome #relax #farmhouse #pool #jacuzzi #hydromassage #resort #holidays