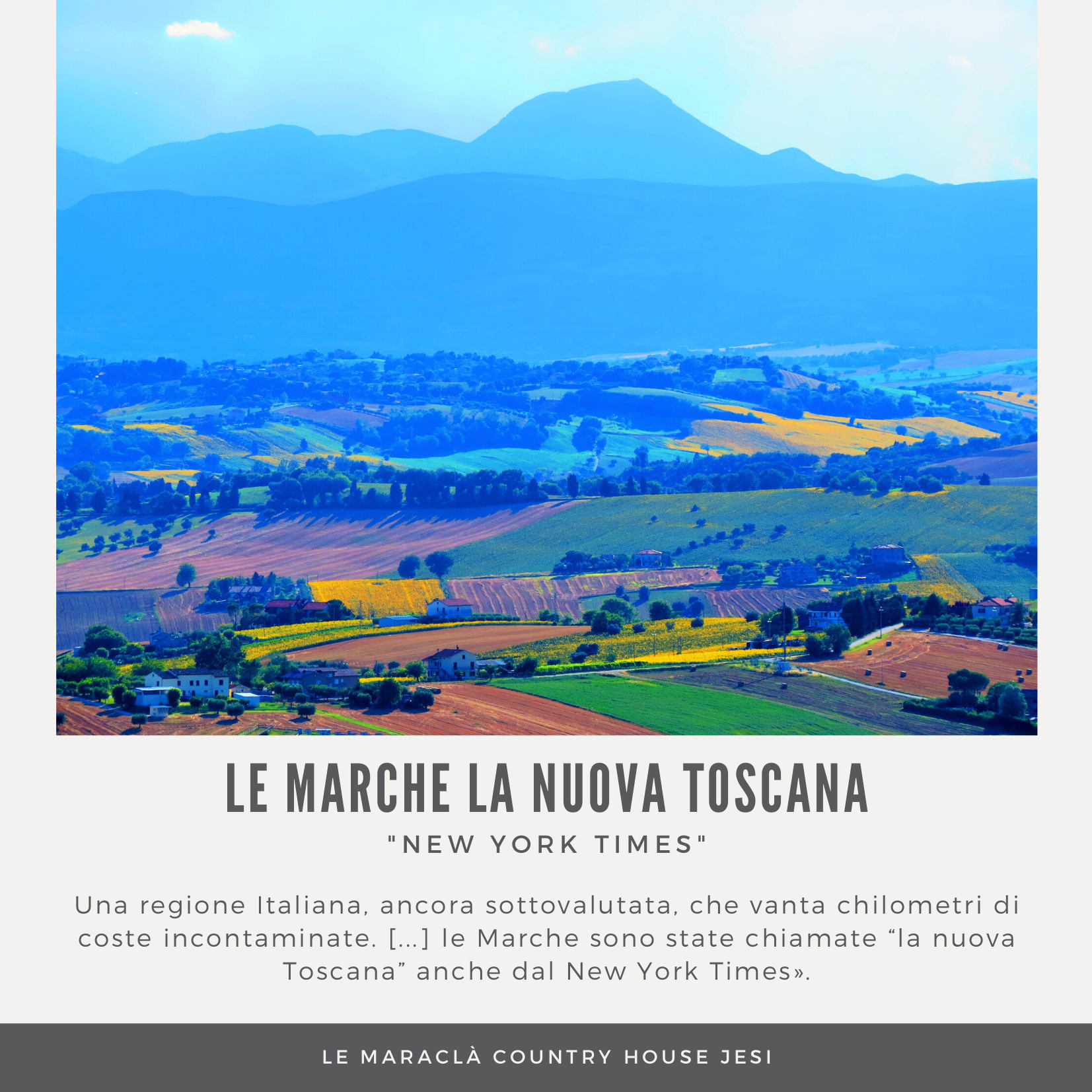 Marche has also been called "the new Tuscany" by the New York Times.
Williams writes: "An Italian region, still underestimated, which boasts kilometers of pristine coasts and traditional properties for sale at very affordable prices. The British often choose the French Riviera or southern Spain for a second home by the sea or in the mountains. Yet Le Marche, an even less known region that extends on the Adriatic side of the boot, is seeing their interest grow as it represents a much more affordable alternative. Dotted with sandy beaches that can safely compete with those of the French Riviera, but with fewer foreign tourists, the Marche has been called "the new Tuscany" also by the New York Times ", reads the article".
Here is what was written by the Anglo-Saxon journalist Annabelle Williams in the pages of the English Times.
A real praise to a region very often not considered or almost always forgotten when drafting the ideal itinerary for Italian holidays.
As reported by the group leader of the regional council, Fabio Urbinati, tourism can truly become the heart of the region, but what is perhaps missing is a strong synergy between public and private. The region itself is trying to improve by investing in the tourism promotion of the area and private individuals are doing their part, but will it really be enough to fully revive tourism in the Marche region?
From abroad they are certainly starting to appreciate the territorial reality, now it is up to the Marches to enhance their beloved home even more.
The advice we can give to those who want to get closer to this region, and it is still a little undecided, is to come and see with your own eyes, touch the landscape, monumental, cultural beauties and taste the food and wine delicacies.
Giosuè Carducci speaking of the Marche region "So blessed by God of beauty of variety of ubertia, between this descending of mountains that defend, between this spreading of seas that embrace, between this rising of hills that greet, between this opening of valleys that smile" .
Read the entire article of "Other Marche newspaper" here
#lemaracla #bedandbreakfast #overnight #room #marchehills #marchetradition #countryhouse #jesi #marcheregion #foodandwineholidays #holidayshome #relax #farmhouse #pool #jacuzzi #hydromassage #resort #holidays #marche #tuscany #newyorktimes